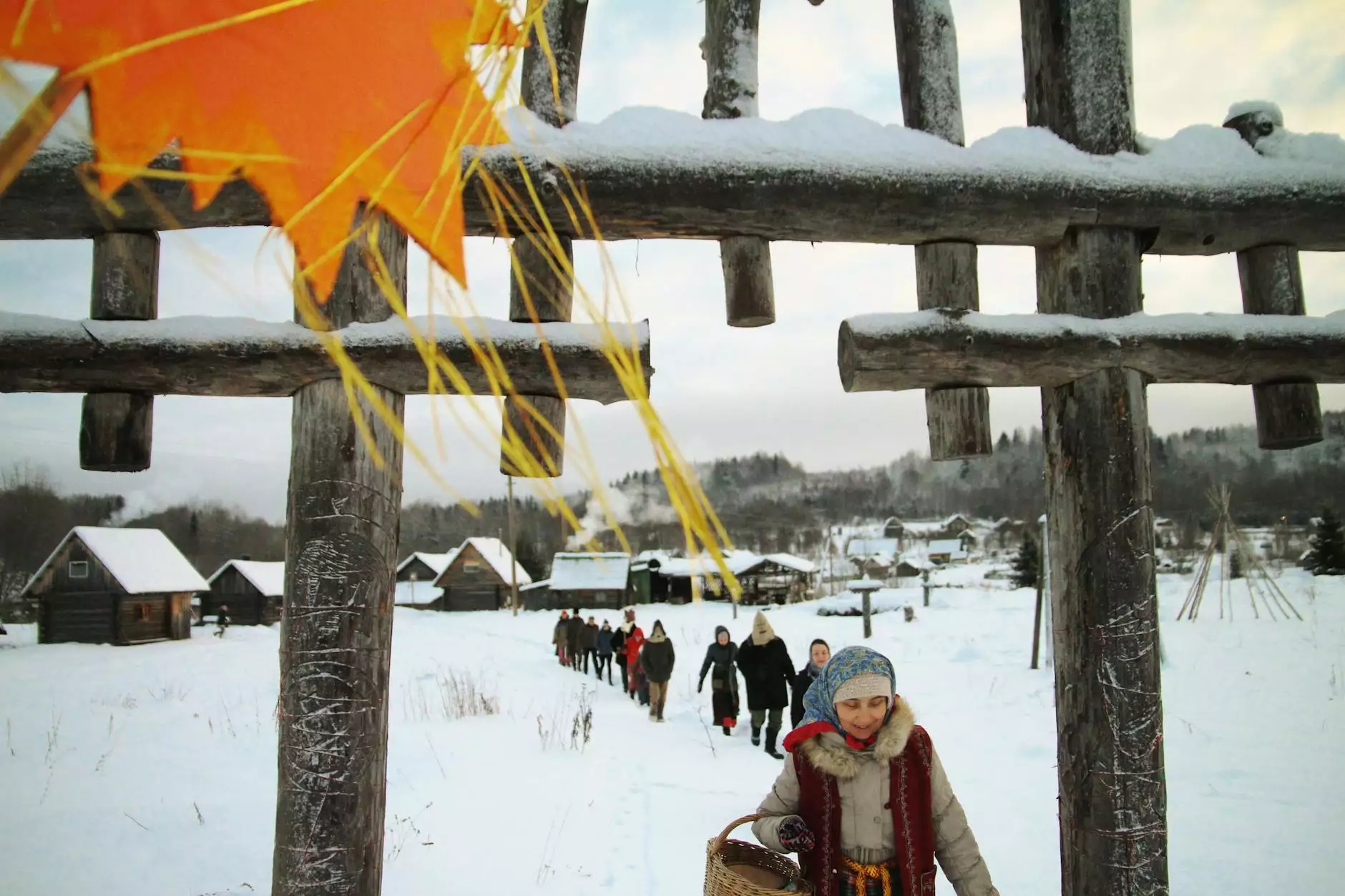 Welcome to the Seasons Festival, brought to you by On The List OTL. As a leading provider of arts and entertainment events, we are proud to present a one-of-a-kind experience for enthusiasts and art lovers alike. Immerse yourself in a sensational journey through the realms of performing arts.
Unveiling the Beauty of Performing Arts
At Seasons Festival, we celebrate the profound impact that performing arts has on our lives. Our goal is to bring together talented artists, captivating performances, and a passionate audience, creating a harmonious tapestry of emotions and cultural diversity.
Embrace the Variety
No matter what your artistic preferences are, Seasons Festival has something for everyone. From classical ballet to contemporary theater, from mesmerizing musicals to awe-inspiring opera performances, we strive to bring you a diverse selection of high-quality shows and events.
Expanding Horizons with Ballet
Ballet is an art form that seamlessly merges athleticism, grace, and storytelling. Witness the elegant leaps, twirls, and lifts as dancers transport you to another world. From timeless classics like Swan Lake to modern interpretations, our ballet performances are sure to leave you in awe.
The Magic of Theater
The theater is a platform where stories come alive. Be prepared to laugh, cry, and be deeply moved as our exceptional actors bring characters to life. Experience the intensity of dramatic plays, the wit of comedies, and the power of thought-provoking performances that explore the depths of the human condition.
Musicals that Captivate
Get ready for a dose of toe-tapping tunes, catchy melodies, and unforgettable choreography. Musicals at Seasons Festival showcase the talent of singers, dancers, and actors, uniting their skills to create a mesmerizing spectacle. Let the music transport you as the stories come alive on stage.
A Symphony of Opera
Experience the grandeur and passion of opera. Let the soaring voices of talented singers captivate your heart and take you on an emotional journey. From the tragic tales of love and loss to the triumphant stories of heroism, Seasons Festival brings you the very best opera performances.
Unforgettable Experiences
Seasons Festival is more than just a series of performances. Our aim is to provide you with an unforgettable experience from the moment you step through our doors.
Premier Venues
We carefully select prestigious venues that offer the perfect ambiance and acoustics to enhance your experience. From opulent theaters to intimate concert halls, our venues ensure that every seat in the house provides an excellent view and an extraordinary setting.
Masterful Creators
Behind every exquisite performance lies a team of dedicated creators and visionaries. From award-winning directors to talented choreographers, our productions are carefully crafted with attention to every detail. We collaborate with the best in the industry to guarantee exceptional performances.
Cultural Collaboration
Seasons Festival proudly supports cultural collaboration by featuring artists from around the world. We believe in the power of diversity and inclusivity, showcasing performances that celebrate various cultures, traditions, and artistic perspectives. Join us as we break barriers and unite through the universal language of art.
Join Us at Seasons Festival
Experience the magic of performing arts at Seasons Festival, presented by On The List OTL. Book your tickets today and be prepared to be swept away by captivating performances, breathtaking talent, and moments that will linger in your heart long after the curtains close. Prepare yourself for an extraordinary journey and let us be your guide into the mesmerizing world of arts and entertainment.